How to pay via VISA, MasterCard, American Express
This is a simple and secure way to pay for goods and services all over the world. The payment information transfers in encrypted way with the help of TLS protocol and saves only in payment systems specified server. Thereby, the internet shop has not the access to your payment data.
Step 1.
After you choose to pay with the card, you will be redirected to page with the orders details and card form needs to be filled: Enter the 
card number
 (16 figures without gaps), the 
valid period
 (month and year), the 
cardholder name
 in 
Roman alphabet
 (exactly like in card), 
verified card number
(CVV for VISA and SVS for MasterCard or Batch-code for American Express):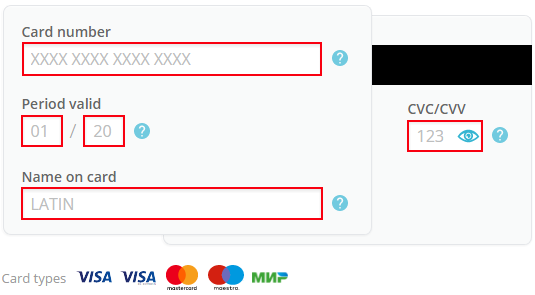 The verified card number means – the three figures located on the back card side (for Visa and MasterCard) and four figures located on the front card side (for American Express).
Attention! You need to specify your card data (PIN-code in not necessary) to make a payment – all the needful data insist in your card. This payments details transfer with the security measures control. The data will be transferred only to authorized Bank server via secure channel (TSL protocol).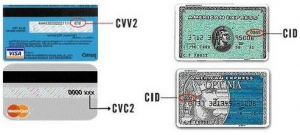 Step 2.
Check the entered details and click the "Pay by card" bottom:

Step 3.
In most of cases you will be redirected to the issuing Bank site (the Bank, who issued your card) for payment proof, if the entered data are correct. You will need to enter the one time password to proof the payment (it means that your card should support the 3DSecure technology – the payment proof system). The page example with the code entering: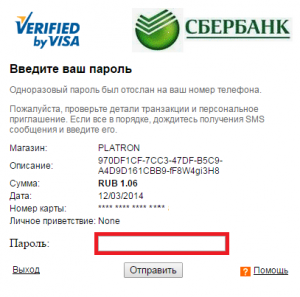 The payment will be processed in a few second.
P.S.: When you pay from the different currency account, the conversion will be into Rubbles according to the issuing Bank course. 
If you have any questions about payment process, please contact us: e-mail 
support@platron.ru
, tel: (24/7): +7 495 983 32 79.